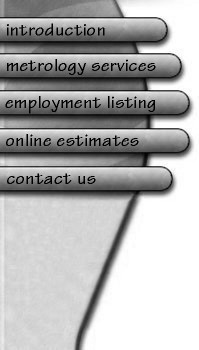 1st-Article, Contract Dimensional Inspection Services. Vancouver Washington USA.
15 minutes from PDX - Portland Intl Airport, Portland, Oregon.
1st-Article's inspection laboratory provides reliable CMM (coordinate measuring machine) inspection services that are supportive to manufacturers of machined parts, precision sheet metal, castings and molded plastics. Reporting services include first article inspection (approval), process capability studies, repeatability and reproducibility studies, measurement uncertainty evaluations and method validations.

Precision inspection services include precise coordinate measurements for evaluating finished parts to your dimensional requirements, reverse engineering for prototyping or remanufacturing, CAD model comparison and fixture qualification / calibration.

Additional metrology services include force measurements (compression and tension), surface profilometry (finish roughness) and precision weights and balances. Inspection and testing services are performed using precision instruments that have been compared and calibrated to known standards and devices with traceability to NIST Standards.
___________________________
1st- Article
12200 NE 60th Way Suite B105
Vancouver, WA 98682
Tel: 360-260-6982
Fax: 360-260-6992